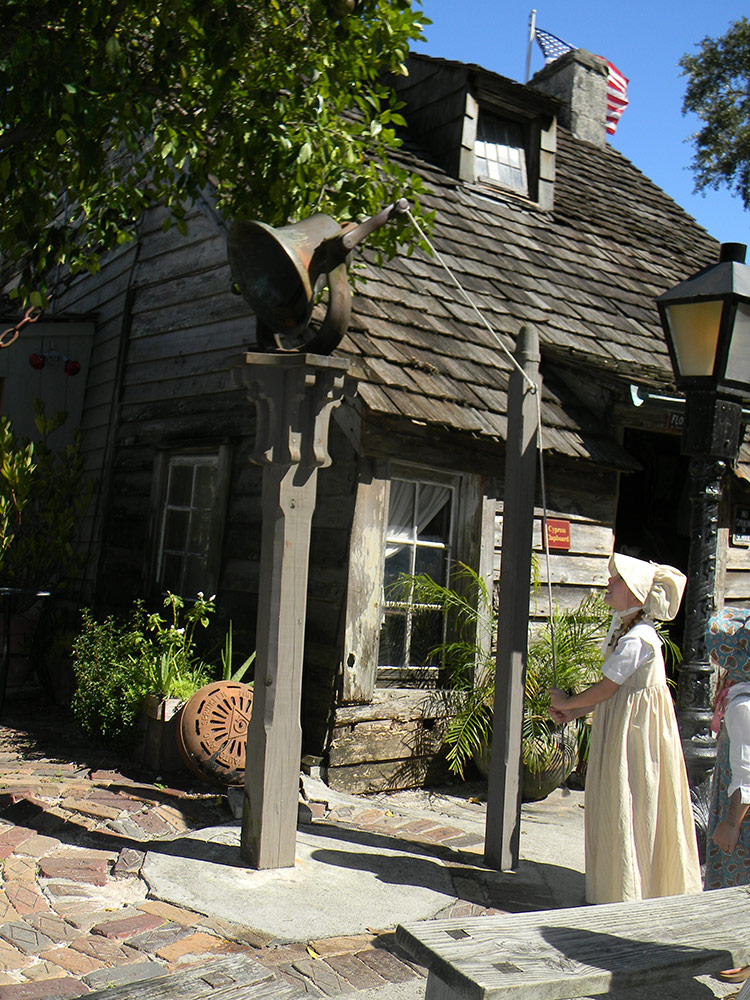 Education
The Oldest Wooden School House Historic Museum & Gardens welcomes teachers and students to the unique Minorcan homestead of Juan Genopoly, established in the late 1700's. Preservation, conservation, interpretation and education are the cornerstones of this rich historic and cultural landmark.
Educators
Program content is tied to NGSSS and Common Core Standards, specifically Social Studies with a concentration on American History, Geography and Economics. The Old School strives to provide an educational environment for students that enhance the learning received in the classroom. Every Student Succeeds Act (ESSA) passed in 2015 and educators have been working toward compliance by the 2017-2018 implementation deadline. We look forward to working with educators to provide additional information and materials you may need. Our Pre-visit packet contains information about the rules/regulations and specifics of your visit. We also have Post-Visit Materials to continue the experience after your visit.
Educational Program
K12 and Homeschool: Where students become part of the story and engage in their surroundings.
The Oldest Wooden School House brings history to life for students and gives them an appreciation of life during Florida's Colonial Period. Students of history at all grade levels will be able to identify events in history which affected the education of early colonists in the 18th and 19th centuries while gaining an appreciation of the plight and struggles of colonists as they strove to establish a home in New Smyrna and subsequently, St. Augustine. Participating in hands-on, interactive activities allow students to realize how much they have to be thankful for in today's modern classroom!
Field
Field Trip Options
An Old School Program: 2018
Time: Approximately 30 minutes
British and Minorcan History: Impact on the development of St. Augustine.
Minorcan Culture, Customs and Skills: Their effect on the transformation of St. Augustine from a primary Military Port to a growing seaside town and their contributions to the development of the indigo industry.
The Genopoly Homestead: Colonial life in the 18th & 19th Centuries.
The Oldest Wooden School House: Education tools and supplies, lessons and subjects learned, barter system, one teacher for all students of varying ages and "grades", classroom conditions, respect / discipline / manners. ALL STUDENTS RECEIVE A DIPLOMA!